One Ring Online
Welcome to One Ring Online, a browser based role playing game, based on the Lord of The Rings Books by J. R. R. Tolkien and Films by Peter Jackson based upon the books.Please, enter Middle-Earth and see what you discover, will you join the forces of Sauron and Mordor or fight to save the free peoples of Middle-Earth. Maybe even obtain the One Ring itself and either destroy it and all evil or use it to gain power and wealth. Elf, Man, Dwarf? Choose your destiny. Choose your path. Join us.
Reign of Darkness
Come join us at
Reign of Darkness,
an
RPG
for the serious and mature roleplayer.
Vampires,
lycans,
magic
and
more.
Come and make your own supernatural experience. You're
not
limited here, let your imagination run wild and free!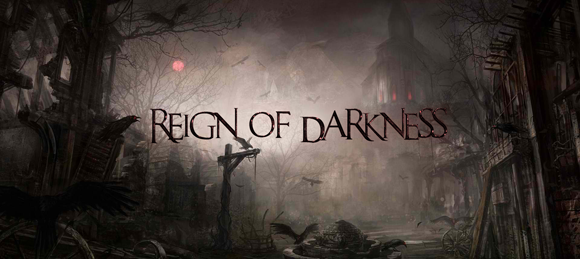 Dark Kingdom RPG
Long ago, a kingdom remained in the light and stood strong against the forces of darkness. It was peaceful, beautiful and serene. The prevalence of happiness in the kingdom was very obvious, with
Ravencairn,
its capital, setting the example for the rest of the kingdom. However, one day, when
Cascia©™
came to take over, it had descended into darkness. For many years, the kingdom remained in total darkness but eventually, a little bit of light prevailed, dispersing itself throughout the kingdom. The evil was tempered by the good, and the dark with the light.


This has created what we now know today as the
Dark Kingdoms,
one of the most diverse kingdoms in the world. Dragons are welcome and actually are revered as important magical beings, living alongside elves, dwarves, trolls, humans, witches, demons and angels. Despite the tensions between the light and the darkness,
Cascia©™
has managed to keep peace in her kingdom.


This peace, however, was interrupted by
Jormungandr,
a large Serpent whose primary goal is to devour the dark kingdom. He has come to lay waste to the kingdom, indiscriminately killing everyone in his path. As much as
Cascia©™
and the other Gods have tried, they have not been able to put a stop to Jormungandr's terrorizing of the citizens.
Star Wars Online RPG
A browser based role playing game, based on Star Wars. Enter the Galaxy and begin your story, will you join the Jedi Order and seek to bring balance to the Force? Or maybe turn to the Dark Side and join the Sith, or perhaps even seek to rid the Galaxy of both factions once and for all, the paths to follow are limitless!

Forbidden Realm
Forbidden Realm
-
A Land of Fantasy and Faes.
The Forbidden Realm is a land where fantasy and the modern age merge to create a world both splendid and unique. Home to a wide variety of creatures ranging from mortal humans to mythic beasts, and every kind of fae and monster imaginable. It is a land both mysterious and dangerous, weapons often used for self defense can range from swords and spells, to guns and rifles, but choose your weapons carefully for not every weapon is effective against every creature. In this realm you could find friends, but be careful of who you cross as there are enemies lurking around every corner.